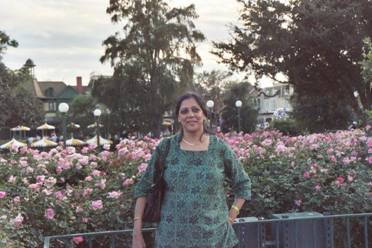 Name: Mrs. Suniti Mathur
Age: 52 yrs
Profession: eBay Hobbyist
Category: Jewellery
eBay Id: surbhi_collections
Suniti Mathur, a 52 year old hobbyist eBay seller resides in the lovely city of Hyderabad which is famous for its ethnic jewellery. Suniti sells artificial & occasion wear jewellery on eBay India (
www.eBay.in
) under the eBay id surbhi_collections. She says,
"My eBay selling is a hobby which makes me financially independent. The money is good as I utilize it as an investment for sourcing new designs and samples."
Suniti was introduced to eBay when she was visiting her daughter Surbhi in the US. Her daughter encouraged her to open a selling account on eBay to help her pass her time constructively as she got bored sitting at home. Suniti always had a passion for jewellery and was experienced as she had already designed for her friends and relatives. She sources her jewellery from wholesalers in Hyderabad and Jaipur.
She began her journey with eBay in 2004 and today enjoys a clientele of over 400 people. She began by selling to an American lady and today has customers across India in Assam, Delhi and Bangalore.
Suniti sources exquisite jewellery with the help of her customers whom she has befriended over the years on eBay. While she shares sourcing with her husband, who is also an eBay seller, their businesses are different.
Currently Suniti specializes in pearl jewellery and kundan jewellery; however she plans to expand her business to diamond and gold jewellery also.
Suniti's schedule involves a couple of hours on eBay every day creating listings, replying to buyer queries and shipping order.
She shares, " I love the flexibility eBay selling gives me, I can list when I have time and when I need to take a break, my business is not affected by the lack of activity for a few days. This allows me to participate in social occasions and family functions. I organized my son's wedding and while I did that my listings reduced. However when I came back the response was great. Now I am listing some exciting new designs tailor-made for the party and festive seasons. "
Thrilled with her experience on eBay, Suniti is planning to put up the paintings she created over the summer. Suniti feels," all those women who have talent and are at home, eBay is the best platform to display it."
---
---