Want a smart sales management tool without having to download any software? Conveniently access eBay Selling Manager through My eBay. It's that simple.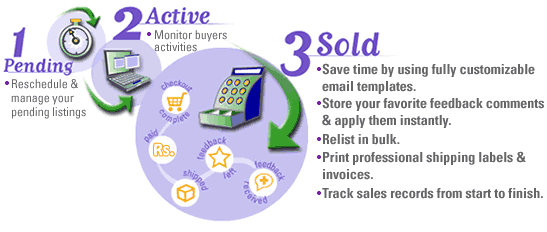 Selling Manager helps you do everything from scheduling your listings to managing your sales. Here's a sneak peek at eBay's newest selling tool.

Remember: You can use Selling Manager with any eBay listing tool including the Sell Your Item form and eBay Turbo Lister.