Relive India's first Republic Day!
Circa Republic Day 1950
January 23, 2008
Relive history! eBay India , India 's leading online marketplace, celebrates this Republic Day with an ancient difference. Log on to www.ebay.in and buy a piece of history. Choose from rare stamps, notes, coins and First Day Covers that commemorate India 's first Republic Day in 1950. The historical stamps, coins and historical documents range from Rs. 29- Rs. 5000.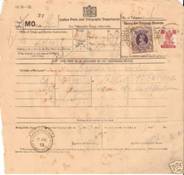 eBay India presents history buffs an opportunity to own interesting memorabilia ranging from rare stamps, First Day Covers and notes that were issued on the historic January 26, 1950. The strong historical value embedded in each of these collectibles makes every one of them a collector's item. Igniting the passion of young and old Indians & Indiophiles across the world, this collection brings together like-minded people across all age groups and regions who wish to revel in the glory of Republic Day.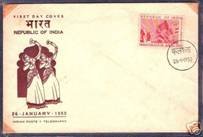 Amongst other products that will take you back to circa 1950 are also an Indian Telegram from Calcutta, to Dacca, East Pakistan (Bangladesh), that is dated April 6, 1950, as well as a Western India Life Insurance (Tripura India State) Telegraphic Money Order with two 1950 stamps.
Log on www.ebay.in or click here to go down memory lane to get a peek into the India that was! Viva Republic Day!
eBay is The World's Online Marketplace®.